Planning parties is in her blood! As far back as anyone can remember, the women of her family have all been remarkable hostesses and exceptional cooks, and Florie proudly carries on that tradition. After 10 years in pharmaceutical sales, she decided it was time to take on a new challenge, one that offered creativity and a chance to do what she does best… planning awesome parties!
Florie has four super kids, who believe that she founded FHD for the sole purpose of throwing them and their school fundraisers ridiculous and over the top parties! They may not be wrong! She also has an insanely supportive husband who doubles as a box schlepper, driver, and silent partner.
Florie is a 4th generation New Yorker and still lives just a few blocks from her childhood home. She also has a beautiful farmhouse in Narrowsburg, New York where her kids can explore the woods and she can store enormous amounts of event supplies.
Lauren Calandra is Florie's right hand and overall event ninja! After being a friend of FHD for many years, Lauren joined the company in 2018. Lauren began her career as a mitzvah dancer and later an event producer at Total Entertainment.
Lauren loves dancing, yoga, tacos with extra guacamole, and Friday afternoon French fries!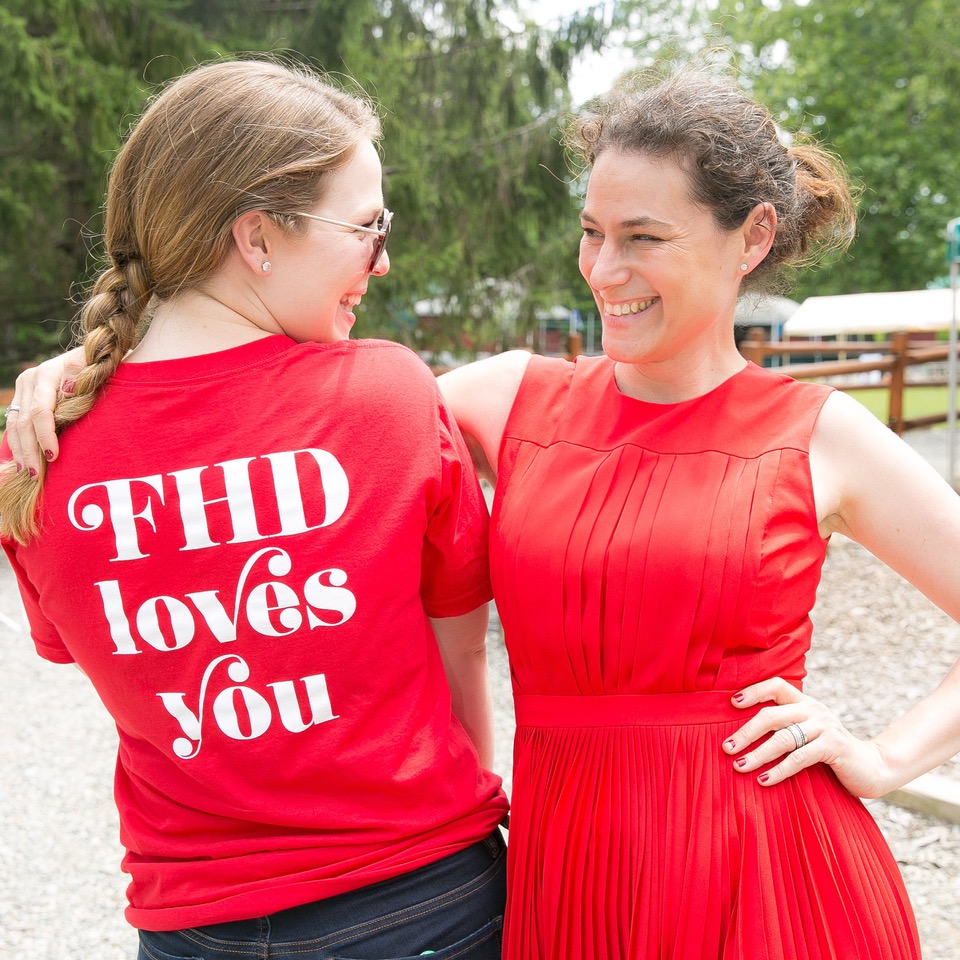 Molly Silsby has been with FHD since day one at the kitchen table. She is our designer extraordinaire! Molly is responsible for everything from fancy dinner party menus to over the top mitzvah logos.
Molly is also part little sister and bestie. She comes from the rolling hills of Eastern PA, and loves puppies, yummy home-cooked dinners, and pink Depression glass!
We don't do it all alone! We have a fantastic team of people who work with us on event days. Everyone has years of experience, their skills span from flower arrangements to Excel spreadsheets—we do it all!